Oz Monkey I.T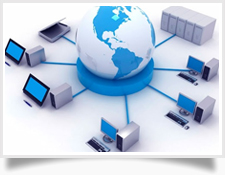 Oz Monkey offers qualified Support Engineers who can provide end to end support services 24/7/365 days. Our technicians can be your extended team for all your I.T needs.
Our Key focus includes,
24/7/365 Round the clock, End to End Solutions
First call resolution for most of the incidents
Root cause analysis of the issues and effective reporting
Continual improvement and exceeding the agreed Service Level Agreements
We consider our clients businesses as our businesses and valuing their customers
Stern Quality control and periodic performance analysis
We specialise in,
Application support
SaaS product technical support
Remote infrastructure management
Hosting support
Product support
Open Source customization and support
Blade server support
Technical / Non technical customer support
Hardware product support
Contact Us today for more information on how we can help your business.